DCC prides itself on its reputation as an institution of excellence and prestige. Our mission is to provide a calibre of education that is credible, affordable and quality assured. Our programmes have been designed with the student in mind and ensure that the learning experience covers all aspects of academia.
Our unique and innovative learning medium allows students the benefit of flexible study while still pursuing their personal and work objectives.
Our high-end programmes are recognised across industry and easily accessible to all prospective students. DCC has set the benchmark in the correspondence learning sphere and will continue to uphold our defined standards.
Why DCC is the best for you
Damelin Correspondence College offers you a multitude of benefits:
DCC offers accredited programmes with QCTO
The Student Success Centre is a specialised student support centre that offers interactive one-on-one student assistance via telephonic consultation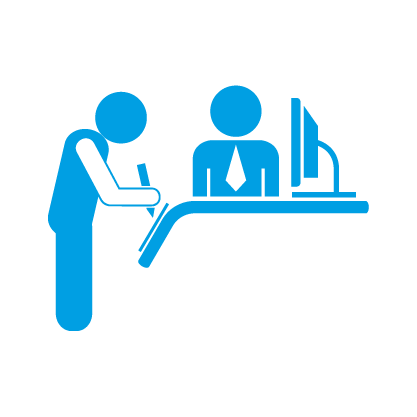 Students may register for any of our programmes throughout the year
Work and earn an income while you pursue your qualification
Flexibility to study at your own pace through home study, which eliminates unnecessary travel to lectures
Programmes are designed to be easy to comprehend and separated into manageable units
The Work-it Student Employment Centre offers recruitment and internship opportunities to all students
Right now, you have your sights firmly set on exploring your career development. Damelin Correspondence College prides itself on offering you the very best learning programmes designed specifically for home study. Click here to download the prospectus.
Damelin Correspondence College (Pty) Ltd is provisionally registered as a Private College with the Department of Higher Education and Training under the Continuing Education and Training Act No. 16 of 2006. Registration Number: 2008/FE07/037. Damelin Correspondence College (Pty) Ltd. is provisionally accredited by Umalusi, the Quality Council for General and Further Education and Training. Accreditation number: 18 FET02 00134 PA. Damelin Correspondence College (Pty) Ltd is further accredited by the Quality Council for Trades and Occupations (QCTO). Accreditation number: 13/0005.
As a student, your Student Advisor is there to guide and assist you throughout the duration of your studies to ensure that you reach your fullest potential. Your Student Advisor is a subject expert in your field of study. He/she understands your academic needs and challenges and provides an online service, by phone or email so that you can get the one-on-one help that you need anytime, anywhere!
To set up an appointment for a telephonic advising session or when you have a query, send your Student Advisor an email at info@studentsupportcentre.co.za. Your Student Advisor will respond to you within 48 hours to assist you with your personal challenges! The additional student support service that your Student Advisor provides you is free, so you will never have to use your own airtime for the call.
Frequently Asked Questions
You can visit any of our conveniently located branches in Southern Africa.
We're also available through telephone and email.